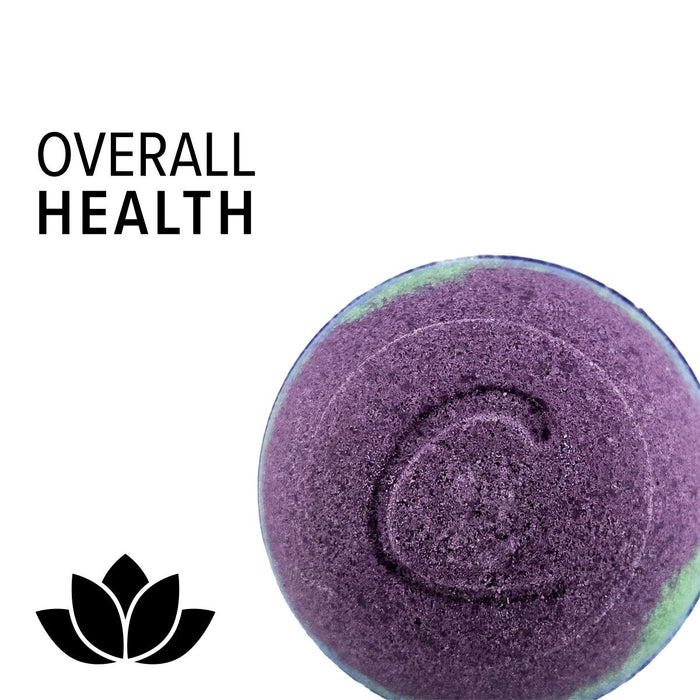 Black Lotus Therapy Bomb (Restorative Bubble Bath)
Original price
$ 7.00
-
Original price
$ 7.00
Fill up your Mana pool and cast the ultimate Recovery spell with our Limited Edition Black Lotus Therapy Bomb®! This citrus-forward bath bomb contains an amazing essential oil blend centered around the "healing" powers of Orange and Balsam Torchwood paired with Clary Sage and Lavender to send an echoing calm throughout your body. We rounded out this bubble bath with a little Tea Tree, some Peppermint, and a dash of Helichrysum to make it a truly restorative soak. It may not help you hit your "crits", but each Black Lotus also contains one of seven different polyhedral die to add to your collection!
Key Benefits: Calming / Anti-Inflammatory / Antioxidant / Increase Circulation
Ingredients: Sodium Chloride (Solar Great Salt Lake Salt), Sodium Bicarbonate, Citric Acid, High Oleic Safflower Oil, Sodium Lauryl Sulfoacetate (Coconut Derived), Helichrysum Angustifolium Flower Oil, Orange Oil (Citrus Aurantium Dulcis), Balsam Torchwood Bark Oil (Amyris Balsamifera), Lavender Oil (Lavandula Angustifolia), Clary Sage Oil (Salvia Sclarea), Tea Tree Oil (Melaleuca Alternifolia Leaf), Peppermint Oil (Mentha Piperita), FD&C Color, Toy Surprise (For children 3 years of age or older)
Directions: Fill the tub with warm to hot water, just above body temperature (98-100 degrees), to allow for maximum absorption. Drop in Black Lotus and soak for 15-20 minutes or more. Drink plenty of water before and after bathing.
*May not be suitable for expectant mothers. Please consult with your physician before using this product.