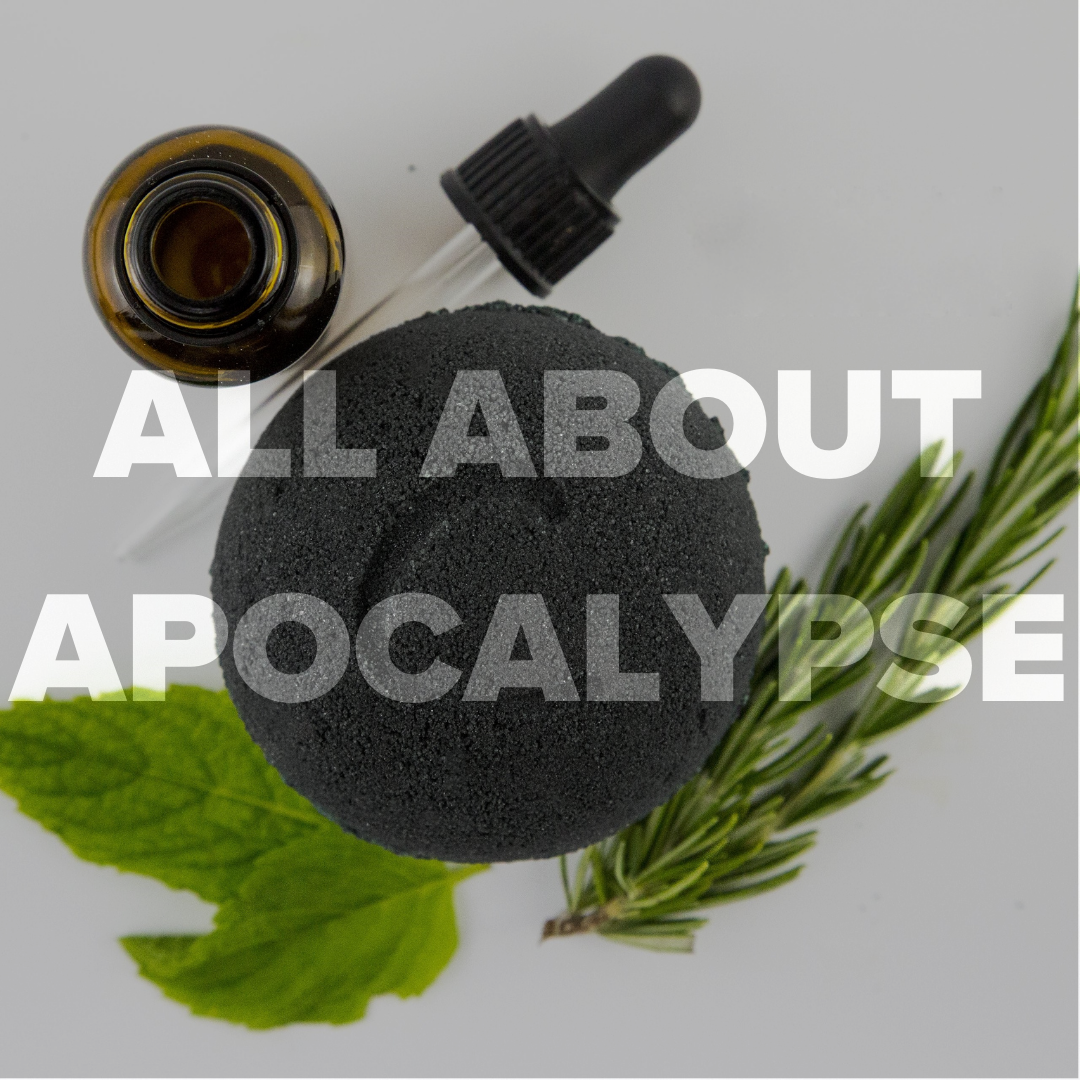 Introducing The #1 Best Selling, Pure Black Bath Bomb: Apocalypse
Looking for a unique and invigorating bath experience? Look no further than our Apocalypse Therapy Bomb®, a one-of-a-kind bath bomb that will transform your bath into a black abyss. But what makes this bath bomb so special? Let's take a closer look.
First and foremost, Apocalypse contains a blend of three powerhouse essential oils: Cornmint, Rosemary, and Siberian Fir Needle. Each of these essential oils has a unique set of benefits that work together to create a truly transformative experience.
Cornmint essential oil is known for its invigorating and cooling properties, making it a great choice for sore muscles and tension relief. Rosemary essential oil is known for its ability to improve mental clarity and focus, making it a great choice for a mid-day pick-me-up. Finally, Siberian Fir Needle essential oil is known for its grounding and calming properties, making it a great choice for relaxation and stress relief.
But that's not all. The Apocalypse Bath Bomb also contains Solar Salt from the Great Salt Lake as the main ingredient. This high-quality salt is packed with minerals and nutrients that are great for your skin, including magnesium, potassium, and calcium. It also has detoxifying properties that can help remove impurities from your skin and leave it feeling soft and smooth.
Finally, the black color of the Apocalypse Bath Bomb is sure to make a statement. Not only does it create a dramatic visual effect in your bath, but it's also a great conversation starter. Plus, the black color comes from food coloring, so you can soak in peace knowing that this pure black bath bomb won't stain your tub.
In conclusion, the Apocalypse Therapy Bomb is a unique and invigorating bath experience that is sure to leave you feeling refreshed and rejuvenated. With a powerful blend of essential oils, high-quality Solar Salt, and a dramatic black color, this bath bomb is a must-try for anyone who loves a good soak. Have you tried it? Share your thoughts in the comments below. Haven't experience Apocalypse yet? Why not give it a try and see for yourself what all the fuss is about!