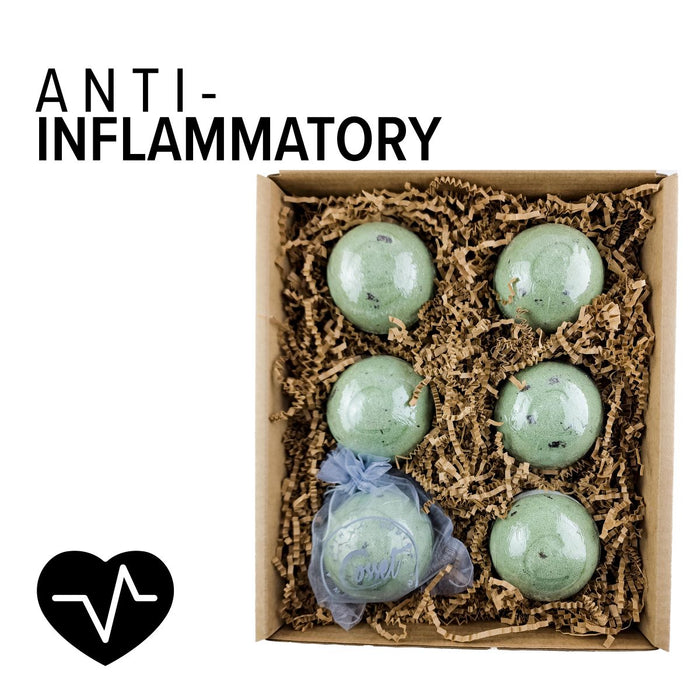 Seaweed Therapy Bomb 6-Pack (Relieve Stiff Joints Botanical Bath Bombs)
Original price
$ 42.00
-
Original price
$ 42.00
Prepare to embark on a blissful journey of detoxification and rejuvenation as you soak away the stresses of the day with the Seaweed Therapy Bomb® 6-Pack. These incredible bath bombs are specially designed to help your body release toxins and replace them with the nourishing power of mineral-rich seaweed. But that's not all – every Therapy Bomb we create features an AMAZING Essential Oil blend, and this one showcases the uplifting Patchouli. Not only does it enhance your skin's health, but it also boosts your mood. This 6-Pack bundle comes complete with a reusable Organza Bath Bag, designed to contain the seaweed botanicals to ensure a completely relaxing therapeutic experience. Revel in the benefits of detoxification, anti-inflammation, and increased circulation brought to you by our Seaweed Therapy Bomb.
Key Benefits: Detoxifier / Anti-Inflammatory / Increase Circulation
Ingredients: Sodium Chloride (Solar Great Salt Lake Salt), Sodium Bicarbonate, Citric Acid, High Oleic Safflower Oil, Pure Hawaiian Spirulina (Arthrospira Platensis), Nori Seaweed, Patchouli Oil (Pogostemon Cablin), Fragrance.
Directions: Draw a nice warm bath, put one Seaweed Therapy Bomb into the Organza Bath Bag, and drop it in your tub. For the full therapeutic benefit, we recommend you soak for at least 30 minutes, and let the bomb fully dissolve in the bath. When you're done, turn the bath bag inside out to clean, dry, and reuse! Drink plenty of water before and after bathing.