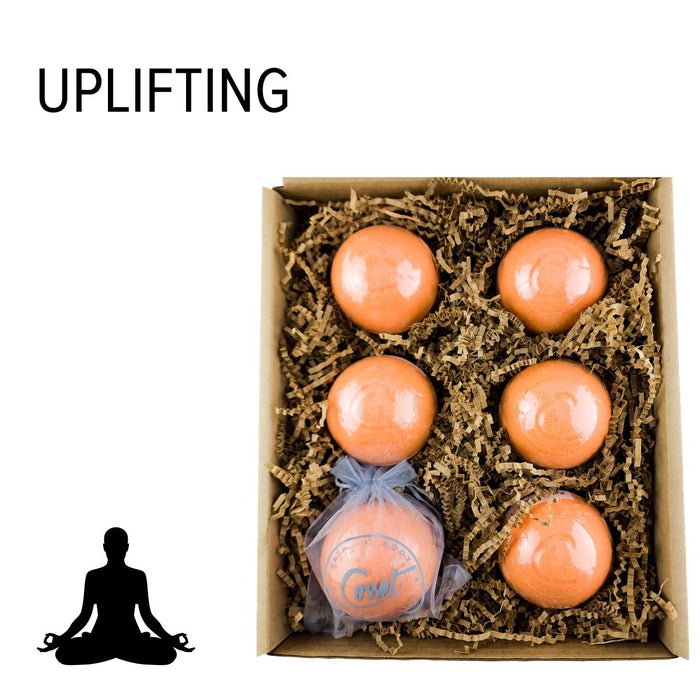 Kalahari Melon Therapy Bomb 6-Pack (Uplifting Bubble Bath Bombs)
Original price
$ 42.00
-
Original price
$ 42.00
Get a boost to your well-being with our beloved Kalahari Melon Therapy Bomb® 6-Pack - an irresistible combination of succulent melon and the indulgence of an organic, sulfate-free bubble bath. These heavenly bath bombs are enriched with mineral-rich sea salts, providing overall body health while leaving you feeling revitalized. Our carefully curated blend also includes safflower oil, which lavishes your skin with moisture, leaving it soft and supple. The energizing and stimulating effects of the Kalahari Melon Therapy Bomb® will uplift your spirits and restore your vitality. Each box comes with a reusable Organza Bath Bag that is great to use for MAXIMUM BUBBLES! Put a bath bomb in the bag, hang it under the faucet, turn on the water and watch the bubbles pile up. Immerse yourself in a scented paradise, where relaxation and rejuvenation go hand in hand. It's a treat for your senses and a nourishing experience for your skin!
Key Benefits: Energizing / Stimulating
Ingredients: Sodium Chloride (Solar Great Salt Lake Salt), Sodium Bicarbonate, Citric Acid, High Oleic Safflower Oil, Sodium Lauryl Sulfoacetate (Coconut derived), Lemon Oil (Citrus Medica Limonum Peel), Vanillin, Fragrance, FD&C Colors.
Directions: Draw a nice warm bath and drop Kalahari Melon into your tub or hold it near the faucet for more bubbles. For the full therapeutic benefit, we recommend you soak for at least 30 minutes, and let the bomb fully dissolve in the bath. Drink plenty of water before and after bathing.