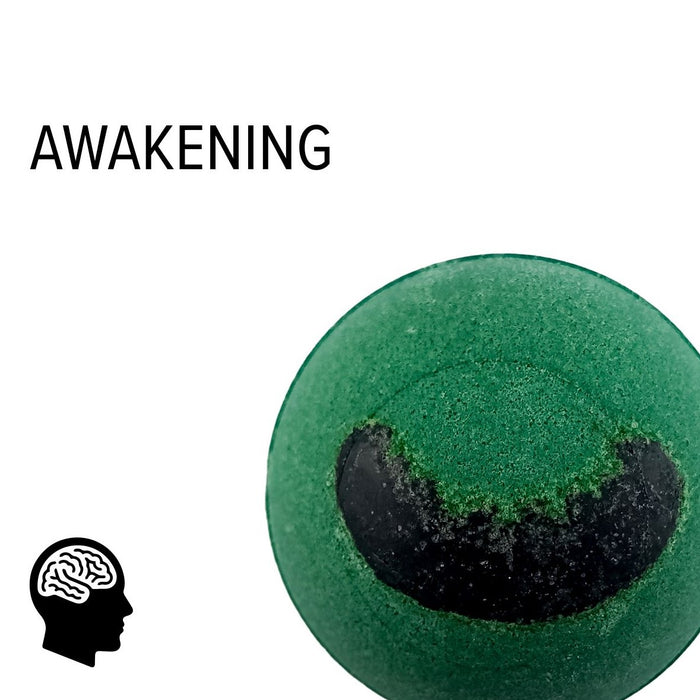 Don't Panic Therapy Bomb (Mood Elevating Bath)
Sold out
Original price
$ 7.00
-
Original price
$ 7.00
No matter how hectic life gets while we're "hitchhiking" through the galaxy, Don't Panic . This Therapy Bomb® was designed to resemble the Cosmic Cutie found on the cover of The Hitchhiker's Guide To The Galaxy, which features the same phrase as the bomb's namesake, and a reminder that although things sometimes get out of hand, we just need to take a deep breath, relax, and soak. This Limited Edition bath bomb features a combination of mood-boosting Lime essential oil with the anti-inflammatory properties of Copaiba essential oil, making it great for mind and body healing. Oh, and that smile? It's a small bar of soap! 🧼 Get it while it lasts!
Key Benefits: Uplifting / Anti-inflammatory / Detoxifying

Ingredients: Sodium Chloride (Solar Great Salt Lake Salt), Sodium Bicarbonate, Citric Acid, High Oleic Safflower Oil, Lime Oil (Citrus Aurantifolia), Copaiba Balsam Resin Oil (Copaifera Officinalis), Soap "Smile" (Glycerin, Mica Powder), Fragrance, FD&C Colors, FD&C Yellow 5.
Directions: Fill your tub with warm water. Drop Don't Panic in and soak for at least 20 minutes to get the full benefit. Drink plenty of water before and after bathing.